AC


BRAZILIAN BORN
KOREAN

ART︎
DIRECTOR
&
DESIGNER︎

︎Selected works / 2016-2019









I am blessed enough to be korean and brazilian at the same time. In Brazil they call me korean and in Korea they call me brazilian and that's how my identity crisis started.

In every project, I try to discover myself and put the best of my two roots into it.

Here you'll find my selected works. A mix of brazilian ginga and korean 스타일.

Feel free to contact me.
–
Let's talk ︎ chungalanchung@gmail.com
+55 11 974 332 32
2018 – now
Creative Art Director @ Cheil Worldwide / São Paulo

Past experience
–

Fabrica Research Centre (United Colors of Benetton) / Italy

Ogilvy & Mather / São Paulo

Wieden+Kennedy / São Paulo

F.biz WPP / São Paulo

Babel / São Paulo
–

Clients I've worked for:

Nike / Samsung / BMW / Subway / Lua.net / Skol Beats / Snapchat(Venice Beach) / Motorola / Mondelez (Lacta, 5star, others) / Unilever (Seda Sunsilk, Omo, Dove) / Grazi Massafera Eyewear & others.







Nike
Corinthians is Unexplainable
Campaign (film, posters, social)

(corinthians is a traditional brazilian soccer team founded in 1910. )

Corinthians is a team filled with unexplainable happenings inside the field. and the new jersey is no different: its color is blue.

For more than 100 years the team's jersey was black and white, but instead of trying to explain the color change racionally, we decided to show the most unexplainable happenings in the teams's history and give a greater meaning to this "sacred" uniform: the Jersey of the Unexplainable.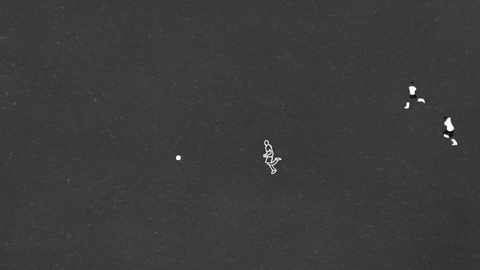 23/05/2012. 64' 40''.
The ball betrayed us for a few seconds and was free for the opposing team. During those eight suffocating seconds, nothing separated the rival and the goalkeeper. The pressure increased, but the great wall stood its ground. America became a little more black and white.
Unexplainable.
Por alguns instantes, a bola nos traiu e sobrou para o time adversário. Foram oito segundos de sufoco, em que absolutamente nada separava o rival do goleiro. A pressão aumentava, mas a muralha aguentou firme. A América ficou um pouco mais alvinegra.
Inexplicável.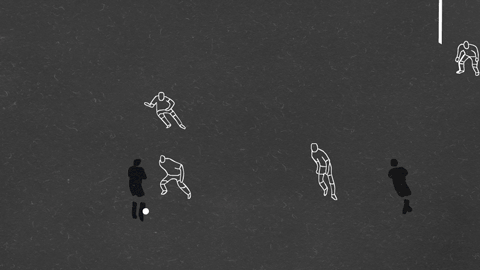 11/02/1996. 66'.
The entire stadium held its breath until the ball came back to the ground of the opposing team's field. One lob (a soccer move in which a player chips the ball over the defendants head and collects it on the other side of the defender). One play, that lasted no longer than two seconds. But there it was: a mastepiece.
Unexplainable.
O estádio inteiro prendeu a respiração até a bola voltar a tocar o chão da Baixada Santista. Um chapéu. Um chute de primeira. O lance não durou mais do que dois segundos. Mas lá estava: uma obra prima.
Inexplicável.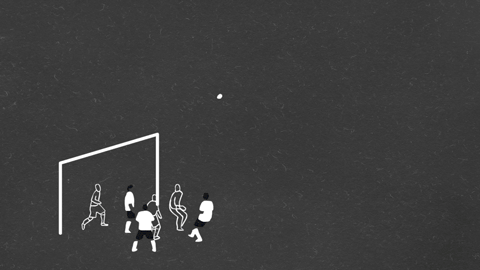 08/03/2009. 47'.


The whistle was blown, the corner kick was in play. The ball floated over the Goalie Box, as if it were choosing a lover. Everyone tried to touch the ball, but it seemed to be destined to "Ronaldo Phenomenon". From his head to the goal. From the goal to the fence. From the fence to history.
Unexplainable.
O apito soa, e o escanteio é cobrado. A bola flutua acima da pequena área, como se estivesse escolhendo um pretendente. Todos tentam tirar uma casquinha, mas a bola parecia já estar prometida para o Fenômeno. Da cabeça para o gol. Do gol para o alambrado. Do alambrado para a história.
Inexplicável.

Agency: Wieden+Kennedy SP
Ecd's: Renato Simões, Edu Lima
Creative Directors: Rodrigo Mendes, Caio Mattoso
Art Direction and Design: Alan Chung
Copywriters: Guilherme Souza, Matheus Endo e Niko Salim


Production Company: Boiler
Direction: The Youth
Sound Design: Satellite Audio

Lua.net
The best salesman in the world: your best friend.
Poster campaign
"lua.net" (moon.net) is a new reselling online platform in which anyone can be an entrepeneur: all you need is friends and a cellphone. Using the concept "buying from friends", we created a series of posters that are placed in the company's headquarters.
How about buying from someone who's not going to sell you anything?
No salesperson can say: "I thought of you when I saw this" with so much authority.
Who would say that the person whom they most trust is a salesperson?
Let's have more friends becoming sellers and less sellers pretending to be our friends.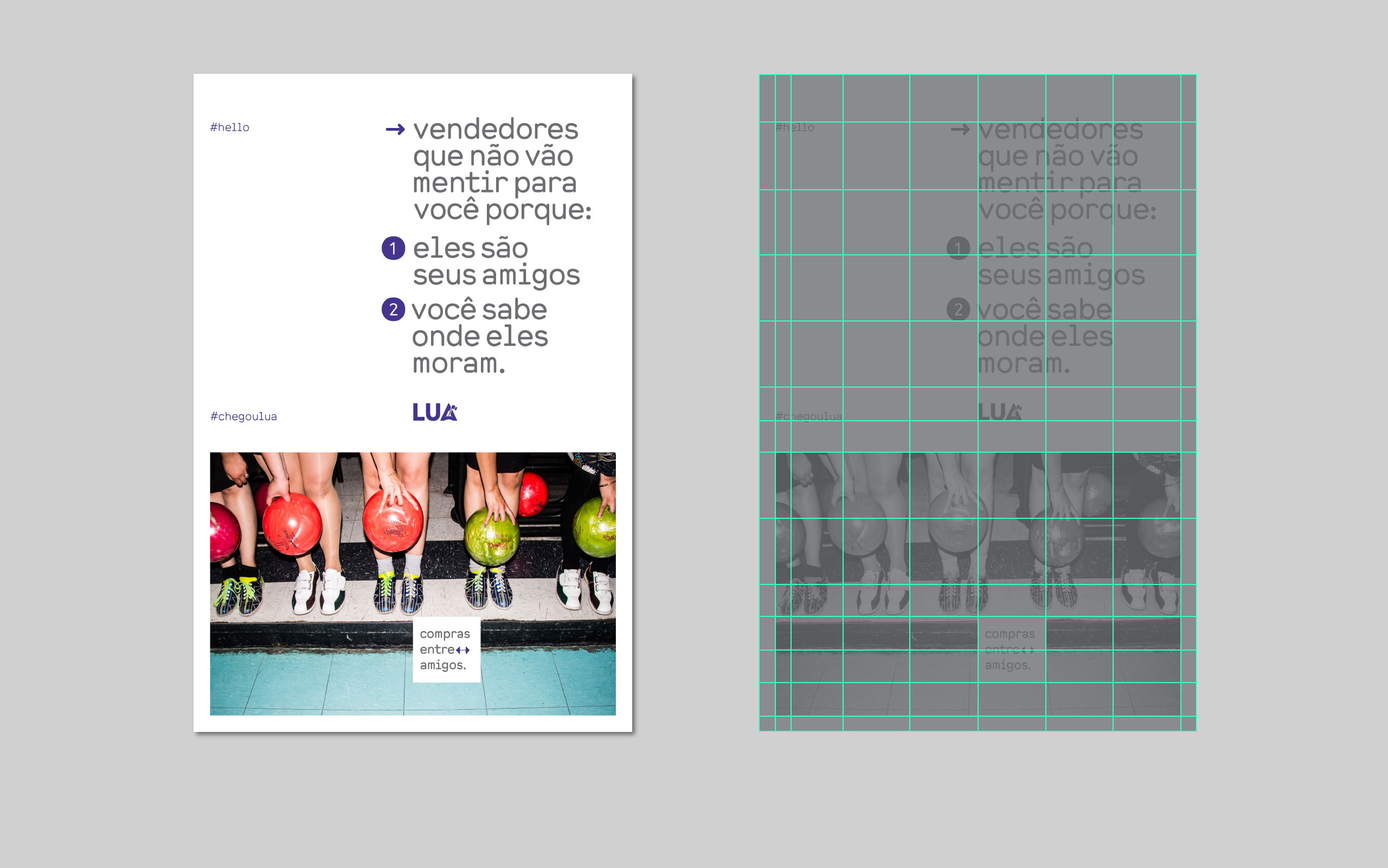 Sellers that won't lie because:
1) They are your friends.
2) You know where they live.
Art direction: Alan Chung, Rodrigo Mendes

Copywriters: Caio Mattoso, Danilo Santos, Matheus Endo

Creative Directors: Caio Mattoso, Rodrigo Mendes
Korean Cultural Center
Dive Into Korean Culture
Visual Identity
The Korean Cultural Center has opened a new headquarters with the mission of creating a cultural link between South Korea and Brazil. The project was inspired by the traditional Korean architecture that makes use of wooden columns as a foundation.

Also, in the new visual identity we brought these columns as a graphic element, just like as in the physical space, it creates a perspective that drives the viewer's eyes to the main content.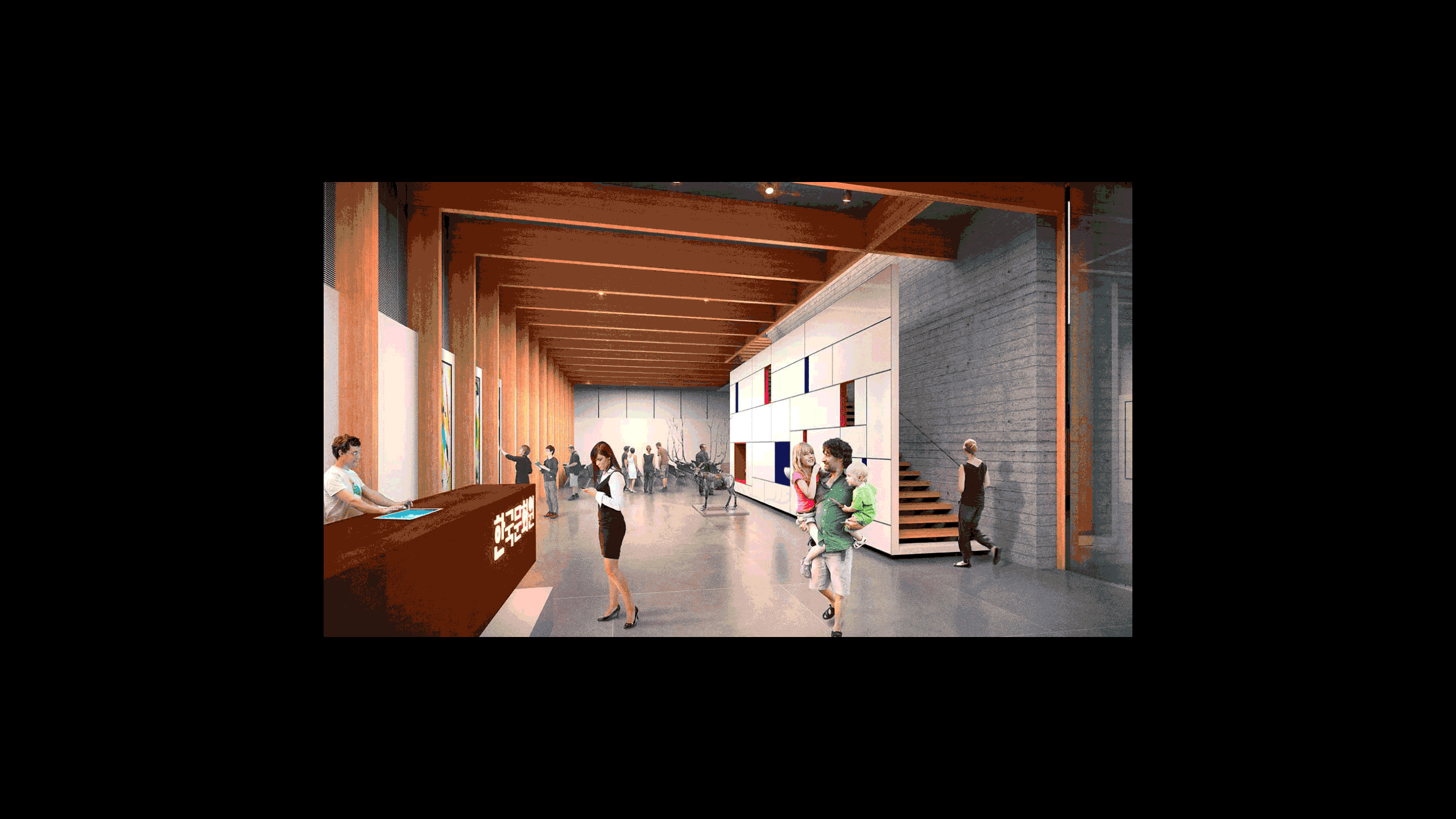 The color palette was inspired on the National Flag.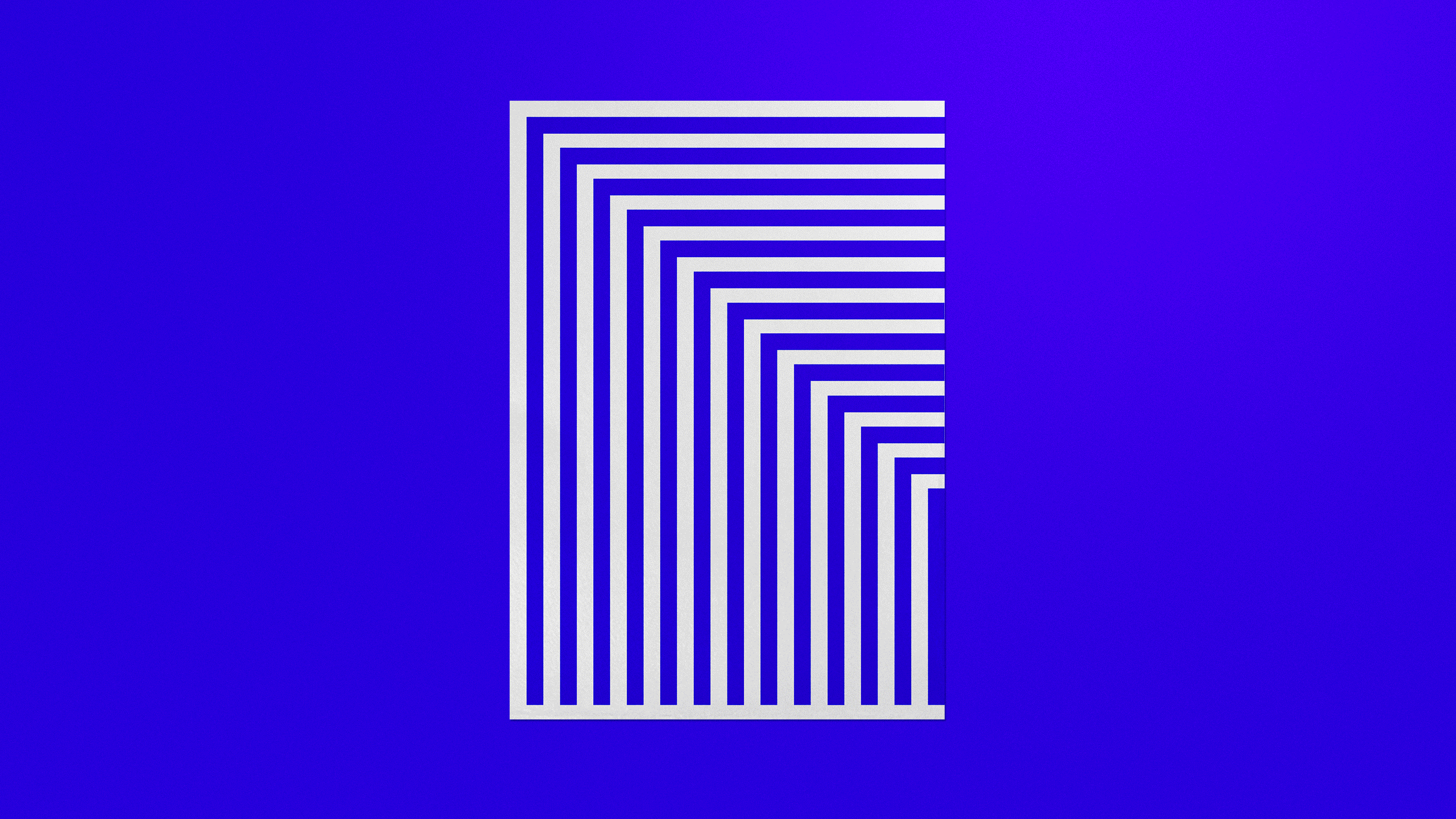 Designer: Alan Chung
Copywriter: Ricardo Miller
Creative Directors: Claudio Lima, Ricardo Miller
Life Spoiler Sticker
How would spoilers be in real life?
Personal (sticker/digital)
Spoilers have always haunted me and I believe that it happens to a lot of people.

Caio, Rafa, and I tried to start a conversation with this idea: How would a life spoiler be?

We started with a few stickers and photos with some friends, but gradually more people began to participate and the conversation spread, going to Design Taxi, Metro UK, BRIT + CO, the biggest tecnology website in the Czech Republic, and even to China.