Chathuman.org
A chatbot to talk about things that robot's can't understand
Personal
︎Art Direction, Design, Concept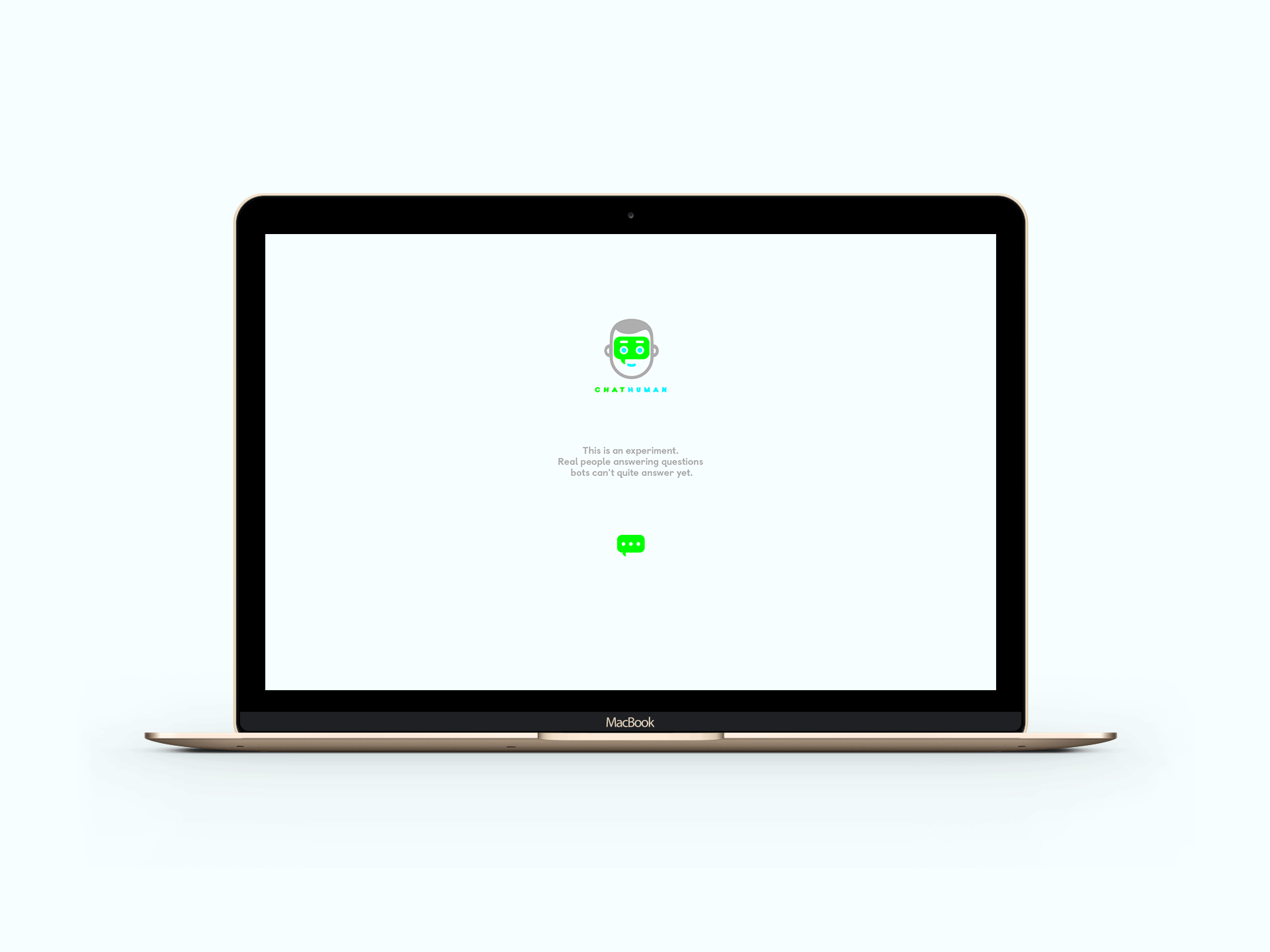 We talked about everything, some conversations were serious and others, not so much.

Proving that I'm a human to a very smart bot from Italy
Teaching how to dance to "Despacito".
Checking CV errors for a brazilian from Switzerland.
Giving relationship advices to a young korean guy.
Results:
More than 650 conversations started.

People from more than 140 cities visited ChatHuman.

One job interview in Amsterdam for a Brazilian friend.
Some relationship advices.

Marcelo Tas, one of the biggest personas in Brazil, started to follow us and has become a ChatHuman, too.